AI (Artificial Intelligence) has become a part of our everyday life, sometimes in obvious ways and sometimes not. Nowadays, there are seemingly more questions about how organizations can apply AI than answers. Even so, the benefits of using AI in commercial organizations and for learning and development are clear. Scroll down to learn more about how AI can help sales professionals learn more and sell more using its insights and predictions of customer behaviour.
Learning in the flow of work
Mercuri International is developing unique capabilities to apply AI to commercial organizations to improve: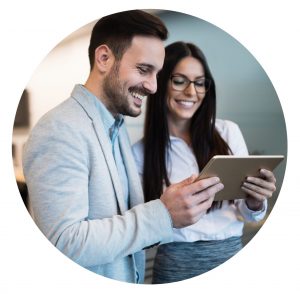 Performance in Sales
Sales enablement
Competence development.
Whether it is using predictive analytics to help sales management make decisions or using chatbots to bring conversational learning to organizations, Mercuri sees AI as an opportunity for you to future proof your organization and improve sales results.
Why is Artificial intelligence important?
Watch our latest recording from the recent Sales Conference on what AI really is and how you can use AI learning to improve sales. Mercuri's Robert Box, along with Sanchita Sur, an AI and chatbot expert share how you can work with AI within your sales teams.
Robert and Sanchita focus on three main areas:
Why artificial intelligence is so significant for sales teams.
The practical situations surrounding making it happen – How to make it real.
Where it is being used.
We'd love to talk!
Discover what Mercuri International can do for your company to leverage your sales with AI driven learning.